HN187FA Mnemosyne Notepad And Holder With 5 Pockets A4
Product description
"Write a lot of information quickly,

Can be filed "
A lot of information is selected. A holder that gives a bird's-eye view of the whole picture.

Although it is flat and lightweight, you can organize information in 5 pockets.

Since it is A4 size, you can file documents together.
| | |
| --- | --- |
| Specifications |   |
| HOLDER |   |
| Paper Size:  | A4 |
| Size:  | W240mm×L327mm |
|   |   |
| NOTEPAD(N187A) |   |
| Paper Size:  | A4 |
| Size:  | W210mm×L314mm |
| Binding:  | Head-stapled |
| Number of Sheets:  | 70 |
| Sheet Style:  | 5mm Grid |
|   |  ※ perforated for easy removal |
Specifications
Article number
4979093187041
Recently viewed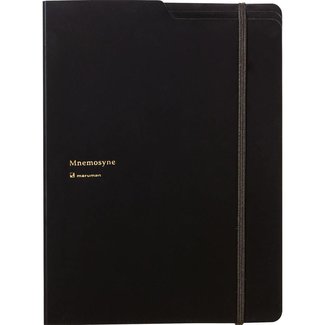 -13%